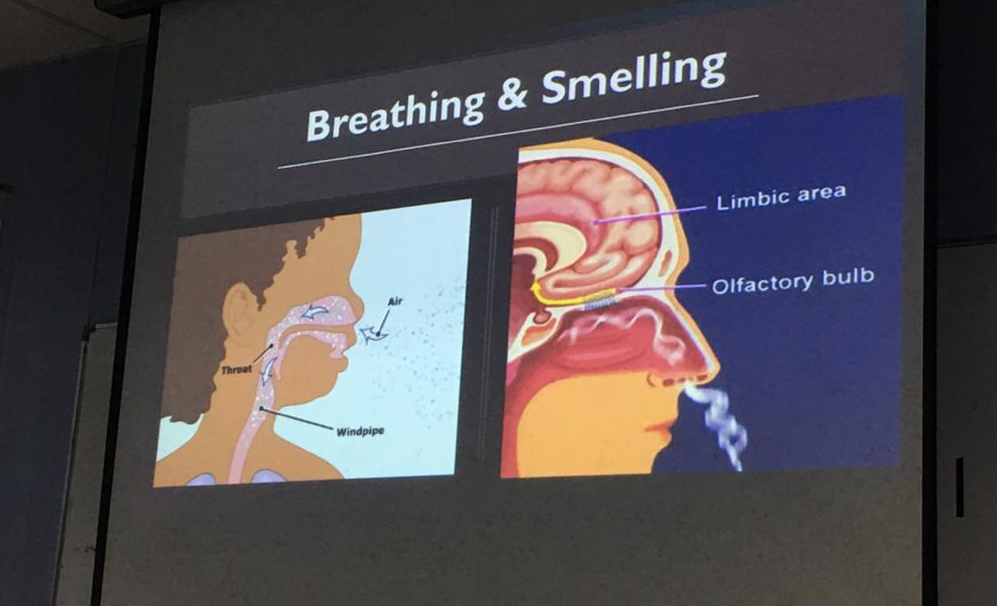 IOS COLLOQUIUM SERIES 19/2019

Presenter : Assoc. Prof. Dr. Ramiza Ramza Ramli (School of Medical Sciences, Universiti Sains Malaysia, Kubang Kerian, Kelantan)
Title : "Tell-tale of the nose"

Date : 8th November 2019
Time : 3 pm - 4.30 pm
Venue : Seminar Room, IOS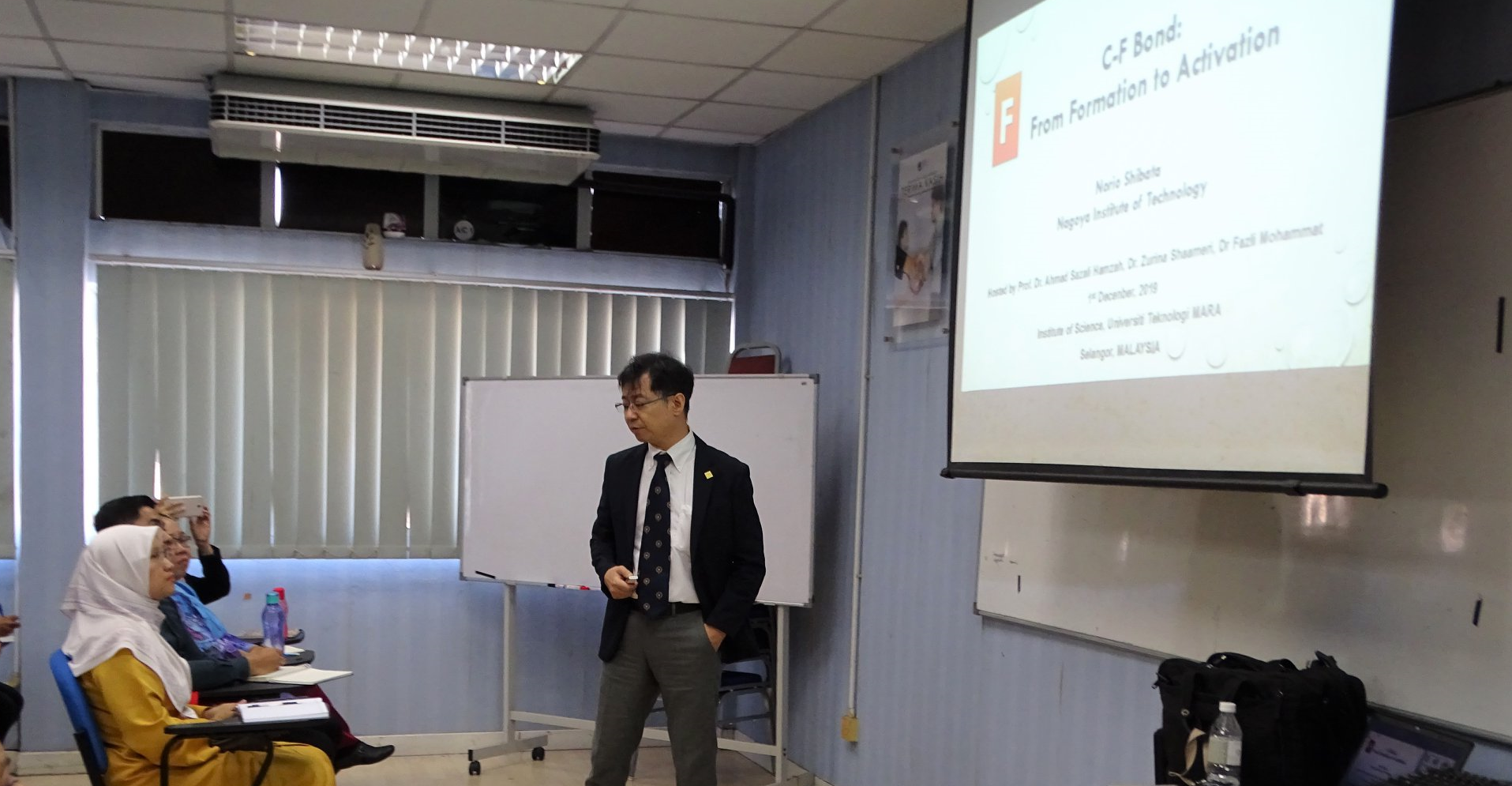 IOS COLLOQUIUM SERIES 17/2019


Presenter : Professor Dr. Norio Shibata (Department of Nanopharmaceutical Science & Department of Life and Applied Chemistry, Nagoya Institute of Technology Japan)
Title : C-F Bond: From Construction to Activation

Date : 1 November 2019
Time : 3 pm - 4.30 pm
Venue : Seminar Room, IOS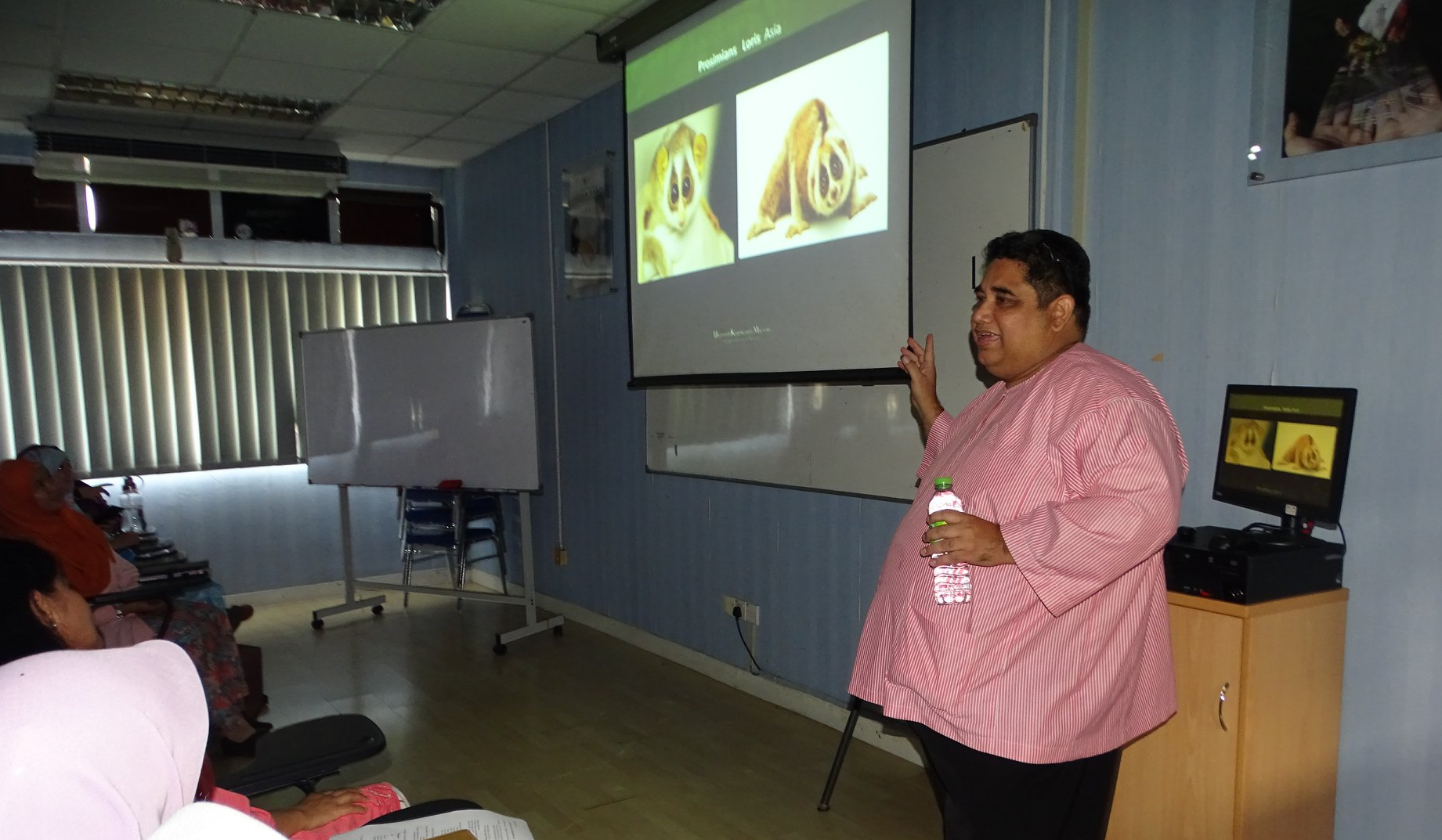 IOS COLLOQUIUM SERIES 13/2019 

Presenter : Prof. Dr. Badrul Munir bin Md Zain (School of Environmental Science & Natural Resources, Faculty of Science & Technology, UKM)
Title : What Do We Do Know About Malaysian Primate Diversity?

Date : 27 September 2019
Time : 3 pm - 4.30 pm
Venue : Seminar Room, IOS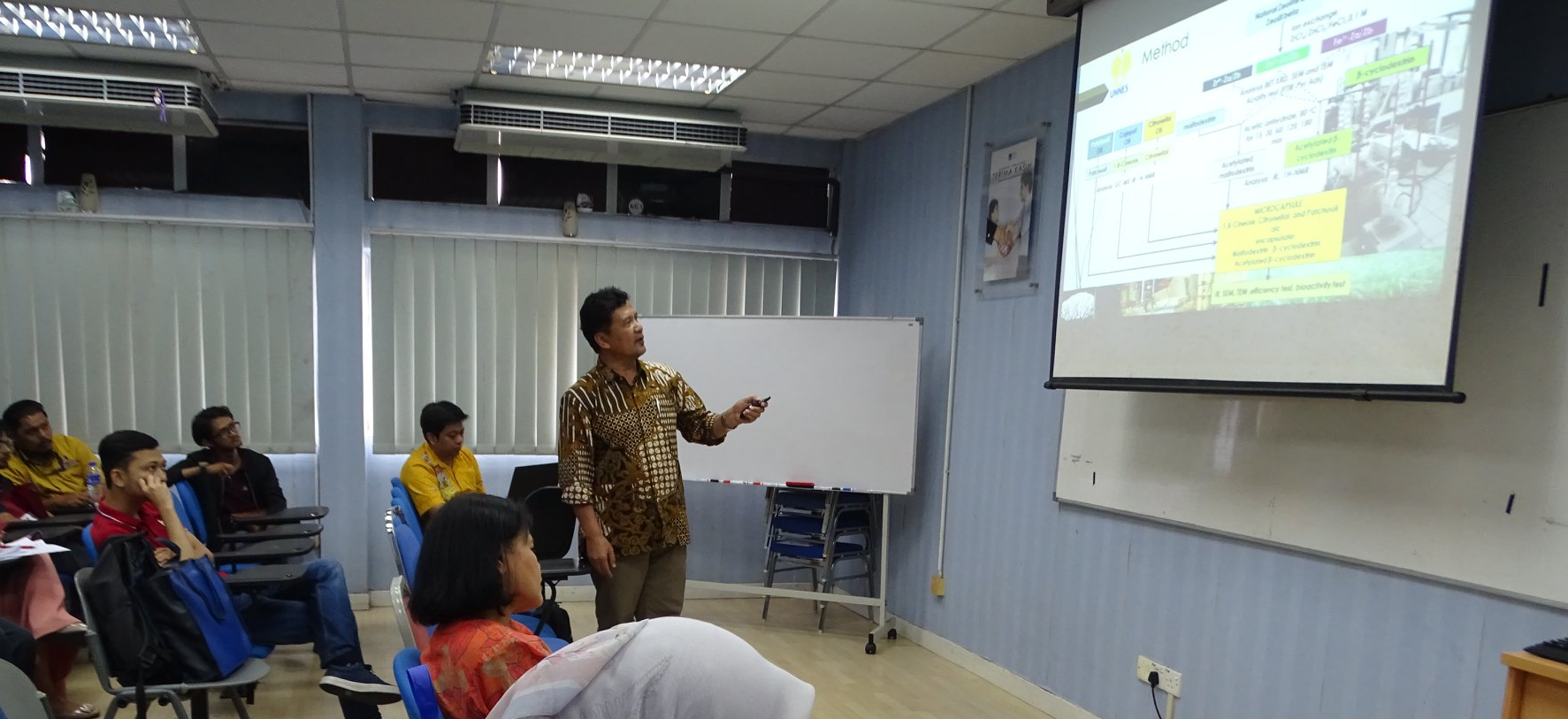 IOS Colloquium Series 11/2019
Presenters : Dr. Cepi Kurniawan & Dr Edy Cahyono (Universitas Negeri Semarang, Indonesia)

Time : 3 pm - 4.30 pm
Venue : Seminar Room, IOS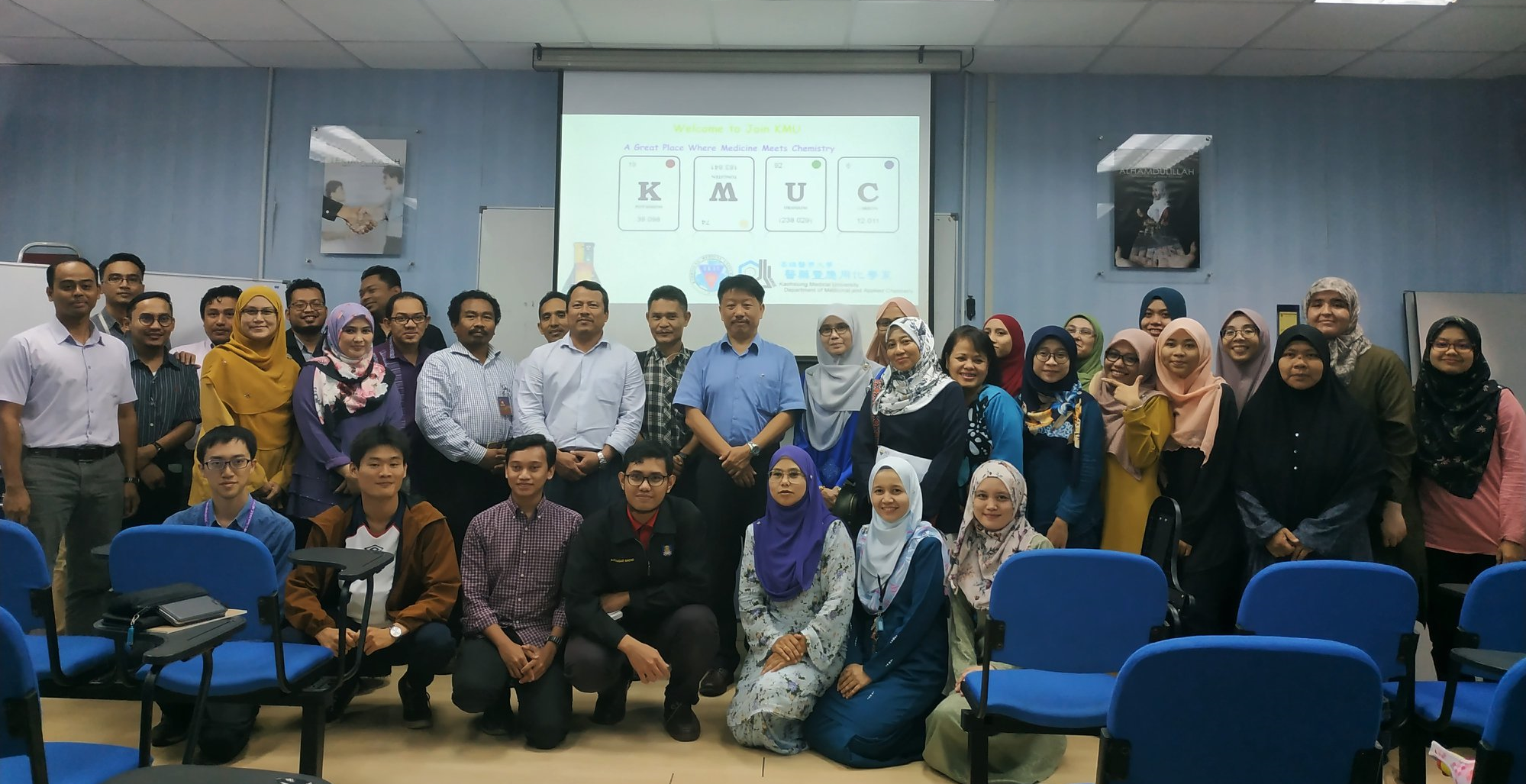 IOS COLLOQUIUM SERIES 9/2019

Presenter :  Prof Chai-Lin Kao (Department of Medicinal and Applied Chemistry, Kaohsiung Medical University, Taiwan)

Date : 6 August 2019
Time : 3 pm - 4.30 pm
Venue : Seminar Room, IOS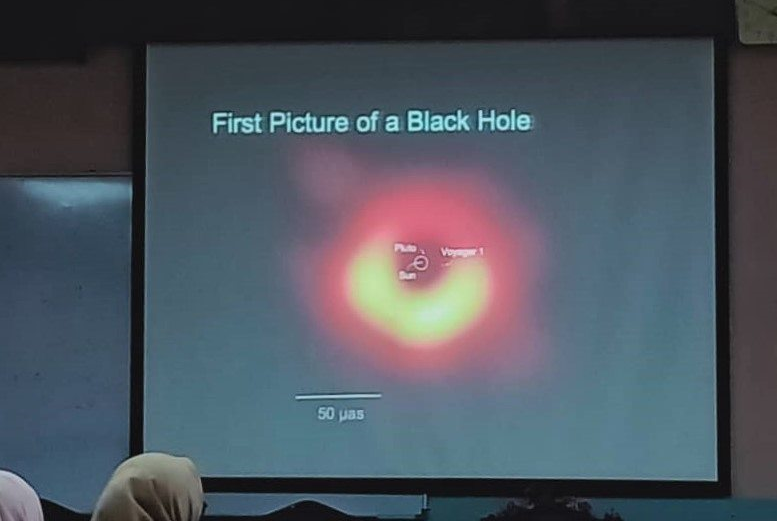 IOS COLLOQUIUM SERIES 8/2019

Presenter : Dr Juan Calos Algaba (UM)
Title : Observing the Invisible: The First Picture of a Black Hole


Date : 3 May 2019
Time : 3 pm - 4 pm
Venue : Seminar Room 401, FSG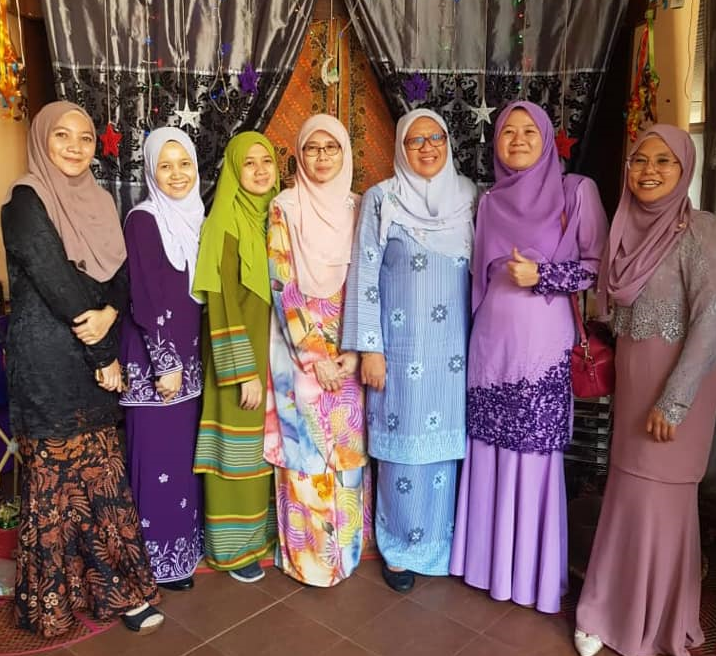 SAMBUTAN HARI RAYA AIDILFITRI 2019

Warga Institut Sains mengucapkan Selamat Hari Raya Aidilfitri Maaf Zahir dan Batin kepada seluruh warga UiTM

Date : 27 June 2019
Time : 11.30 am - 2 pm
Venue : Seminar Room, IOS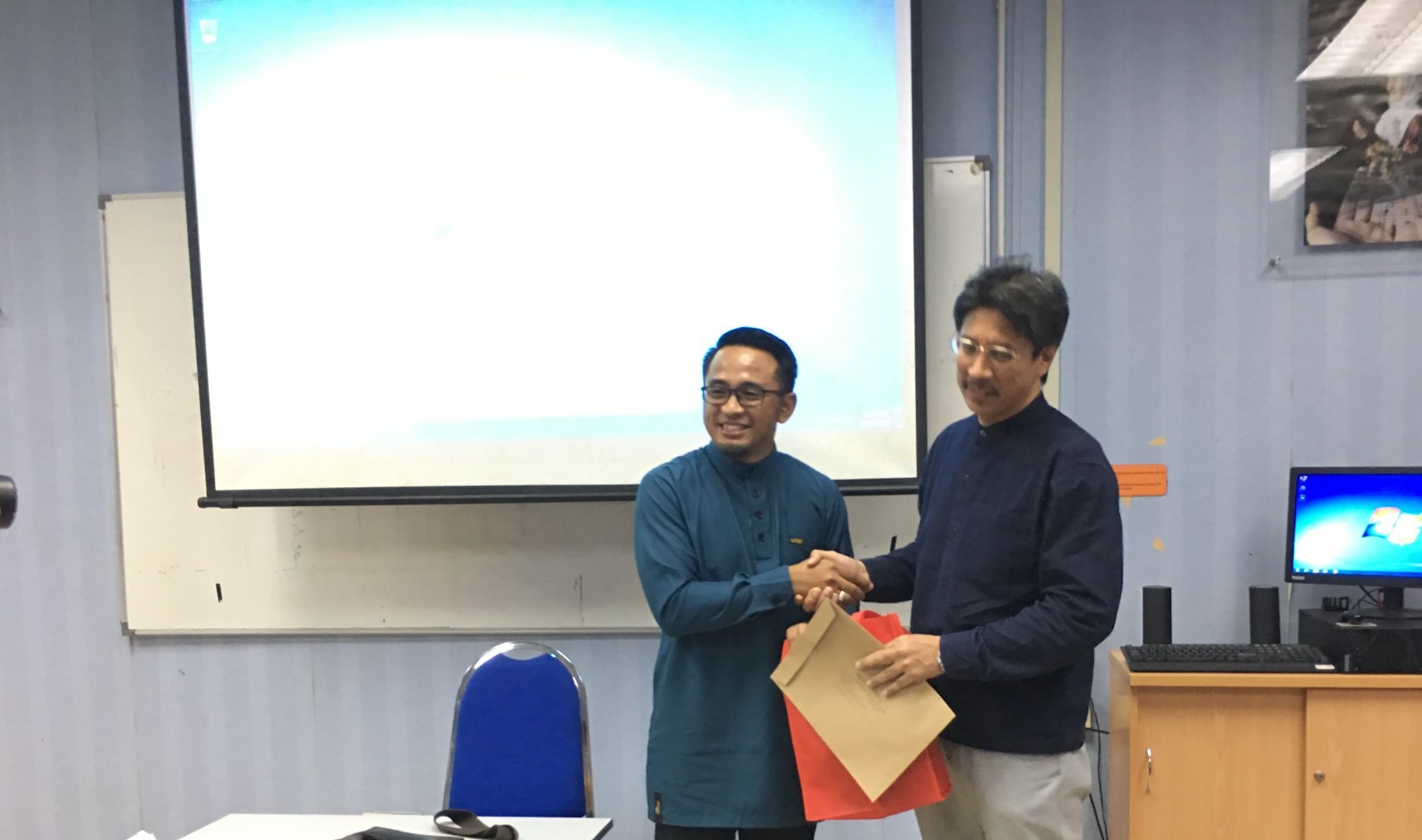 IOS COLLOQUIUM SERIES 7/2019 

Presenter 1 : Imam Muda Mohd Fakhrurrazi Bin Hussin

Date : 29 April 2019
Time : 3 pm - 4 pm
Venue : Seminar Room, IOS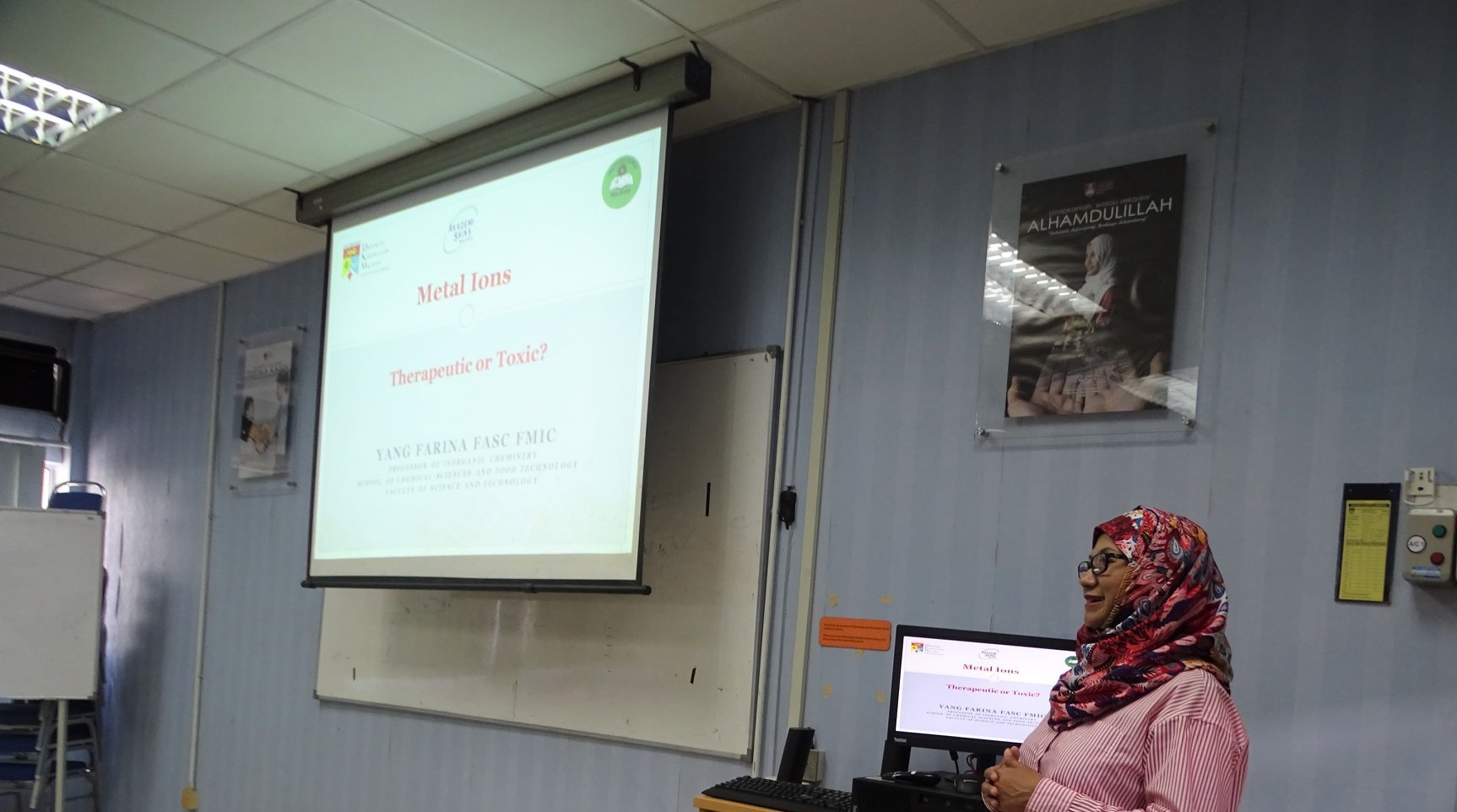 IOS COLLOQUIUM SERIES 3/2019


Presenter : Prof. Dr Yang Farina Abdul Aziz (UKM)
Title : Metal Ions: Therapeutic or Toxic

Date : 15 March 2019
Time : 3 pm - 4.30 pm
Venue : Seminar Room, IOS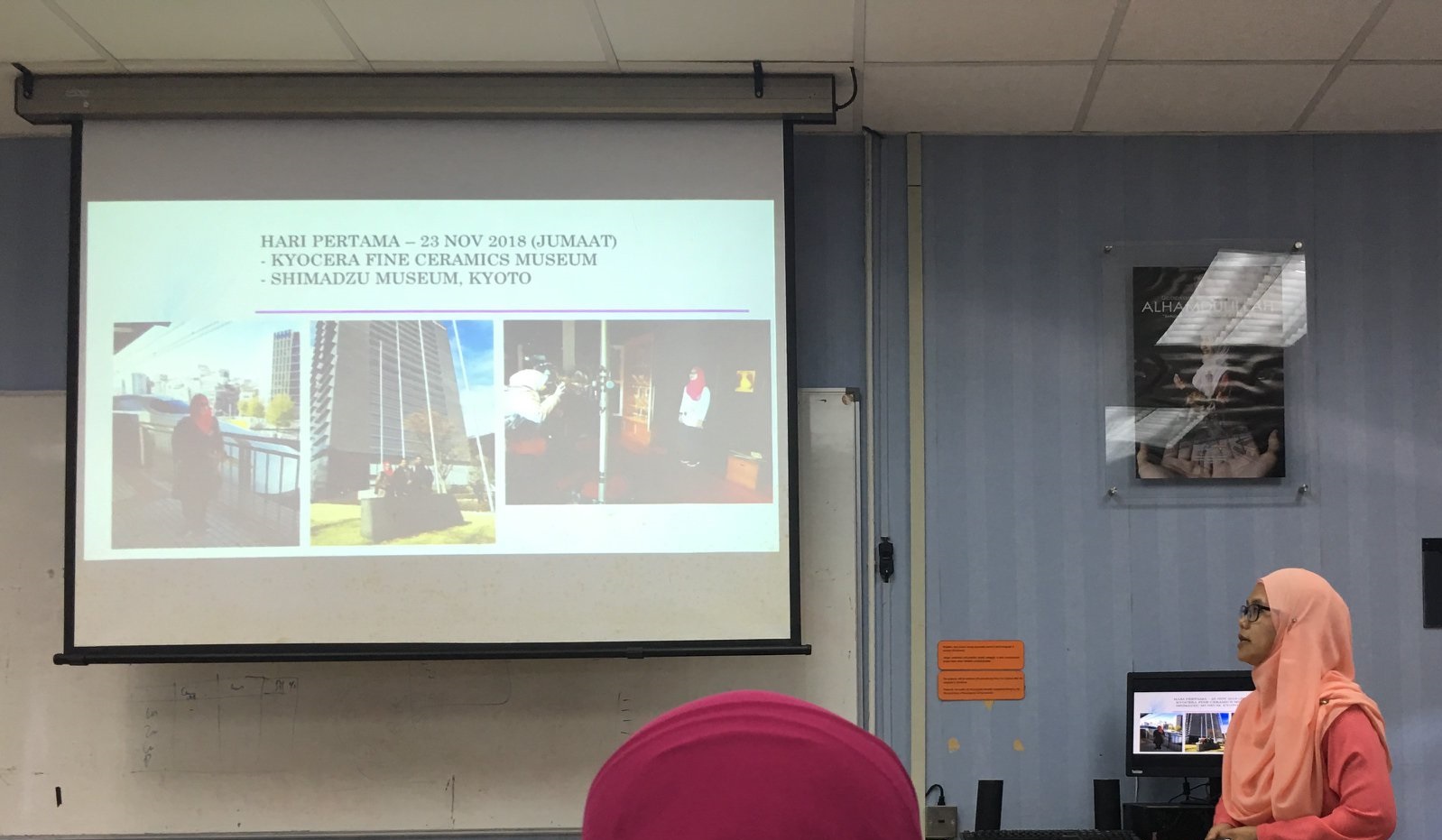 IOS COLLOQUIUM SERIES 1/2019


Presenter 1 : Norfarariyanti Binti Parimon
Presenter 2 : Nurul Wahida Binti Aziz

Title : A Trip to Japan

Date : 4 Jan 2019
Time : 3 pm - 4 pm
Venue : Seminar Room, IOS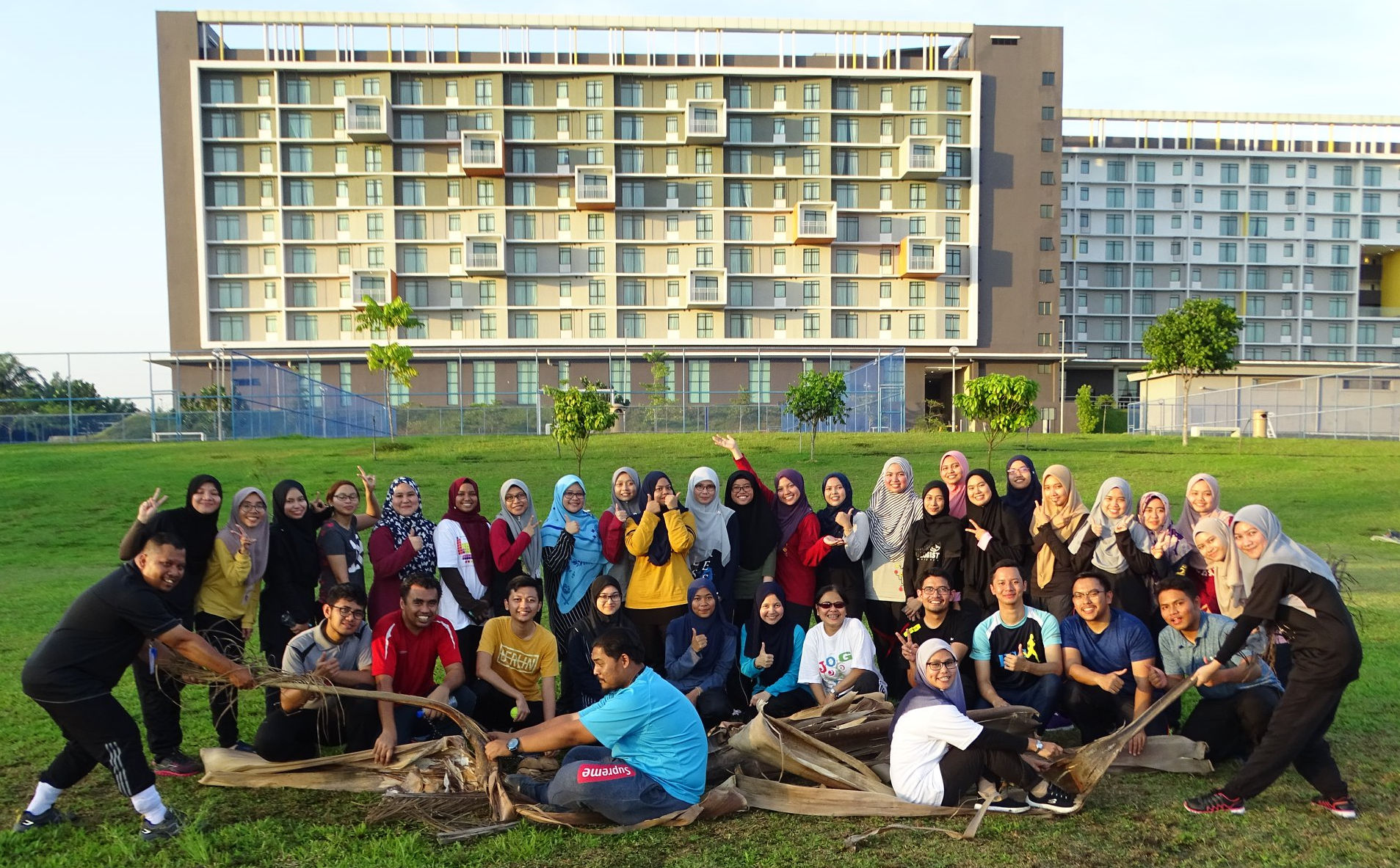 LITERATURE REVIEW WRITING WORKSHOP FOR POSTGRADUATES 2018


27th - 29th December 2018
Venue : Institute of Leadership and Development (ILD) UiTM, Bandar Enstek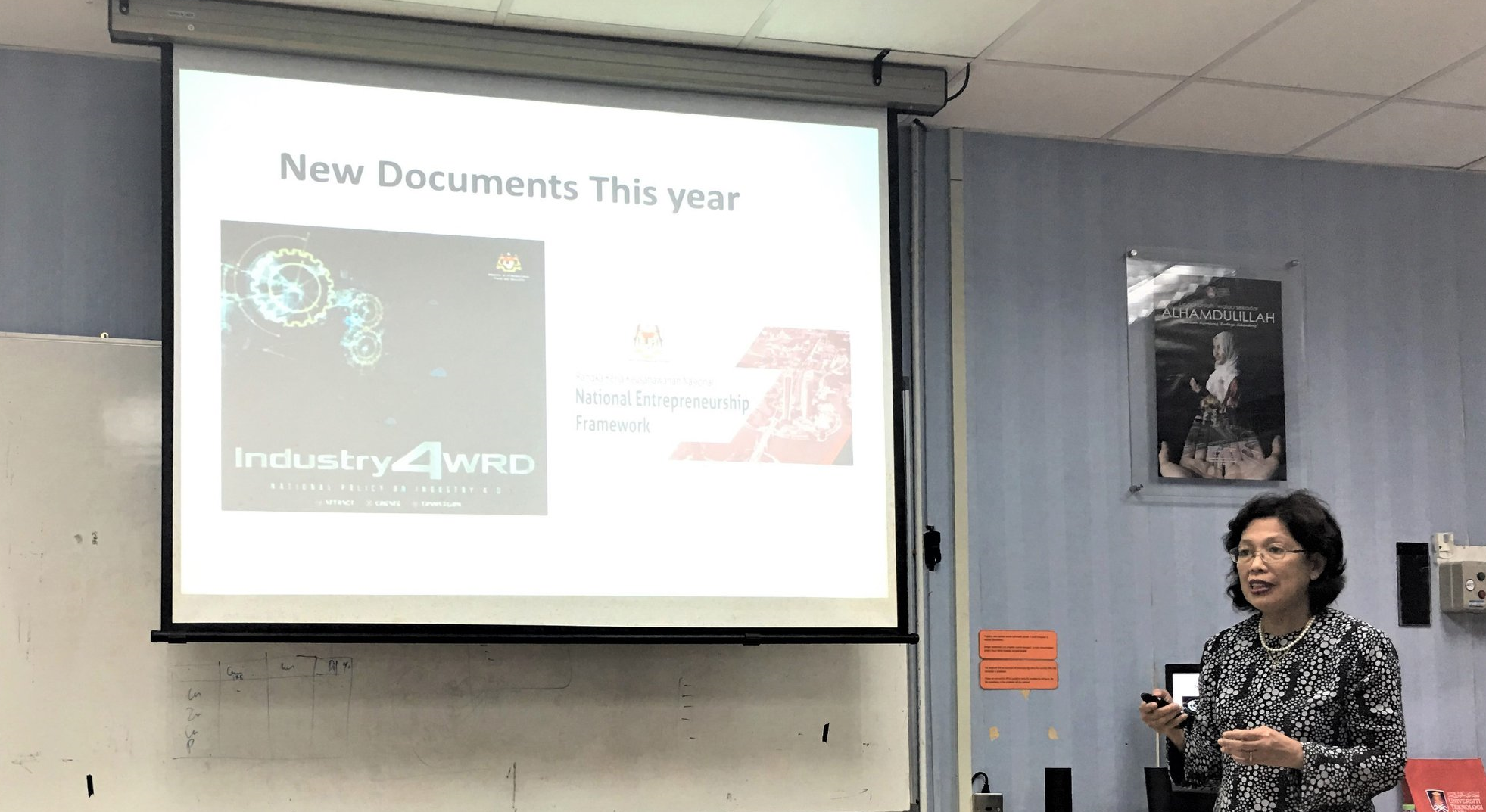 IOS COLLOQUIUM SERIES 13/2018 


Presenter : Prof Dr Rofina Yasmin Othman, Associate Vice-Chancellor (Industry and Community Networks), University of Malaya
Title : Universities as drivers of IP uptake and commercialization

Date : 14 December 2018
Time : 3 pm - 4 pm
Venue : Seminar Room, IOS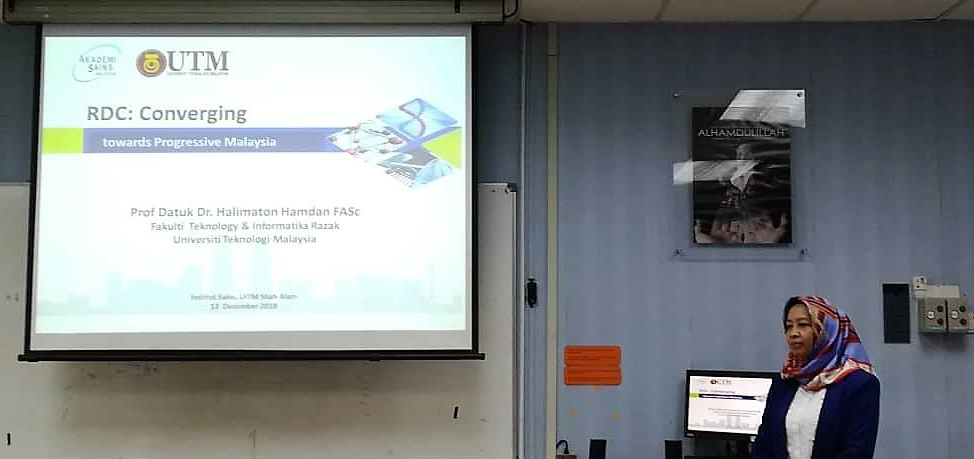 IOS COLLOQUIUM SERIES 12/2018 

Presenter : Prof. Datuk Dr. Halimaton Bt Hamdan, Faculty of Technology and Informatics Razak, Universiti Teknologi Malaysia Kuala Lumpur
Title : RDC- Converging towards a progressive Malaysia

Date : 13 December 2018
Time : 3 pm - 4 pm
Venue : Seminar Room, IOS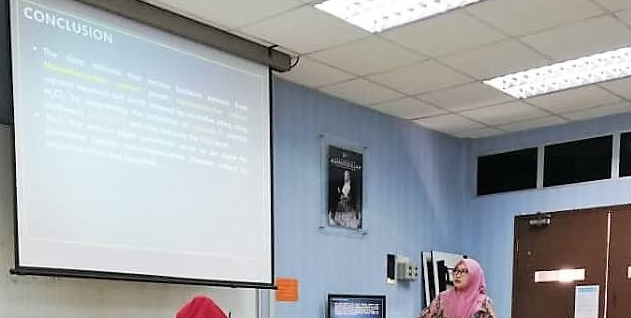 IOS Colloquium Series 11/2018
Presenter 1 : Nor Faezah Mazalan
Presenter 2 : Muhammad Mustakim Bin Mohd Ghaztar
Presenter 3 : Najwa Ezira Binti Ahmed Azhar

Date : 21 November 2018
Time : 3 pm - 4.30 pm
Venue : Seminar Room , IOS

IOS COLLOQUIUM SERIES 10/2018

Presenter 1 : Pn Aida Fazliza Binti Mat Fadzil (PhD Student)
Title : Enhanced Characteristics of Doped Tin in Cathode Materials for Lithium Batteries

Presebter 2 : Assoc. Prof Dr Abdul Malik Marwan
Title: Electron transport studies of Graphene-Zinc Oxide Composite Thin Film

Date : 2 November 2018
Time : 3 pm - 4 pm
Venue : Seminar Room, IOS

89th CONVOCATION DAY UITM 

Congratulations!! We knew you would make it.

20 – 24 Okt 2018
Venue : Dewan Agong Tuanku Canselor (DATC), UiTM Shah Alam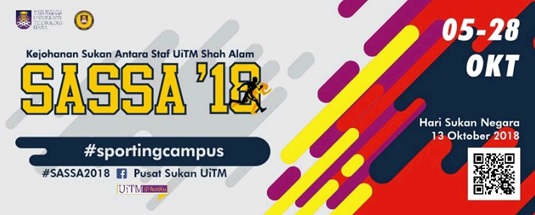 KEJOHANAN SUKAN ANTARA STAF UITM SHAH ALAM (SASSA '18)

We Are Not A Team Because We Work Together.
We Are A Team Because We Respect, Trust And Care For Each Other.

05 - 28 Oct 2018

IOS COLLOQUIUM SERIES 9/2018 

Presenter 1 : Ms. Nurul Atikah Nordin (MSc Student)
Title : Microwave Assisted Synthesis of Phenylthiourea Derivatives with its Cu(II) Complex as Corrosion Inhibitor in 1M HCl

Presenter 2 : Mr. Ahmad Khairul Azfar Darman (MSc Student)
Title : Synthesis and Characterization of Ag Doped ZnO Nanometarials and Their Photocatalytic Performance

Date : 12 October 2018
Time : 3 pm - 4 pm
Venue : Seminar Room, IOS

INVENTION, INNOVATION & DESIGN EXPOSITION (IIDEX) 2018

IIDEX is an annual International Exhibition and Competition organized by University Technology Mara (UiTM) with different theme every year. Institute of Science (IOS) never miss a chance to participate in this grand event. With this year theme; Championing Innovation Revitalizing Communities, a contingent of 10 different high impact researches were sent to represent IOS.

Date : 26 September 2018
Venue: Dewan Agong Tuanku Canselor (DATC), UiTM Shah Alam

IOS COLLOQUIUM SERIES 8/2018


Presenter:
Dr Syed Bahari Ramadzan Syed Adnan (UM)


Title:
Lithium Ion Conductivity in LISICON Based Ceramic Electrolytes

Date : 21 Sept 2018
Time : 3 pm - 4 pm
Venue : Seminar Room, IOS

IOS COLLOQUIUM SERIES 7/2018 

Presenter 1 : Robaiah Hj Mamat (PhD Student)
Title: Waste Cooking Palm Oil as a Green Carbon Source for Grwoth of Graphene Synthesis on Ni Substrate at Different Deposition Temperatures

Presenter 2 : Nur hamizah Mohd Zaki (PhD Student)
Title : Structural and Electronic Properties of Ni-doped C0304 Electrode for Supercapacitors : A First Principle Study

Date : 7 September 2018
Time : 3 pm - 4 pm
Venue : Seminar Room, IOS